Improve Compliance and Care Team Efficiency
A Solution For Being In The Loop
Always Together is the solution which allows your community to strengthen all of your communication platforms into one, easy-to-use system. Our product is proven to provide results that can benefit clients. With Always Together, you will gain an experienced partner who can help you achieve your desired outcomes, create efficiencies and set your community apart. Always Together means always having the latest information at your fingertips.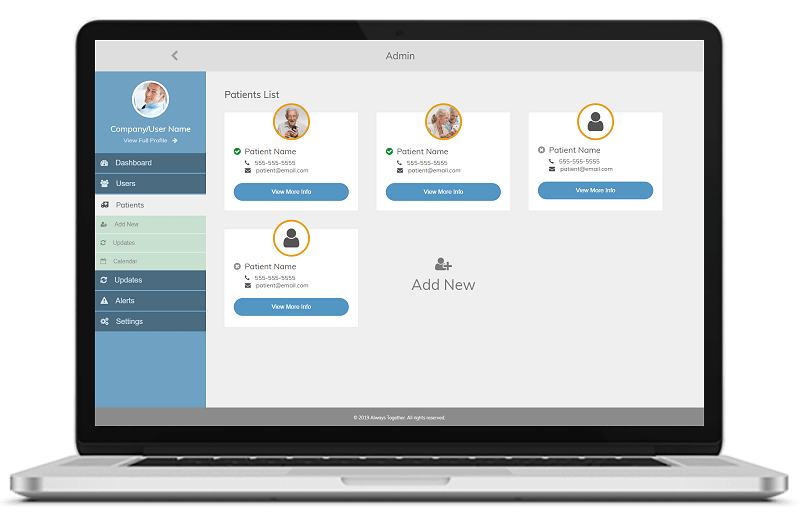 Enhancing Communities
Provide your staff the tools they need to have purpose and success. Utilizing the Always Together Engagement App can help you tell the story of each individual resident. By investing in Always Together, you are ensuring that you can spend more one-on-one time with your residents.
The better you are at communicating with family members, the more willing they are to recommend your community to family and friends.
Keep Your Family Always Together with Our Engagement App