Coordinate the Delivery of Resident Care and Wellness
Improve Compliance and Staff Efficiency
Communication and engagement with residents families is a top priority for good reason. Send families messages regarding their loved ones, keep families updated on daily activities, medications, visitors, and more.
Secured Dashboard
Our secured dashboard is the brains and primary hub that assisted living staff will access. The home page will give staff a complete run down of active users, patients in care, family members, case workers and daily reporting.
Analyze Reporting
With Always Together designed to be mobile friendly it allows staff members to login through their personal mobile device securely and easily to to access app and enter daily reports. The reports are designed with Yes/No questions most commonly asked by family members.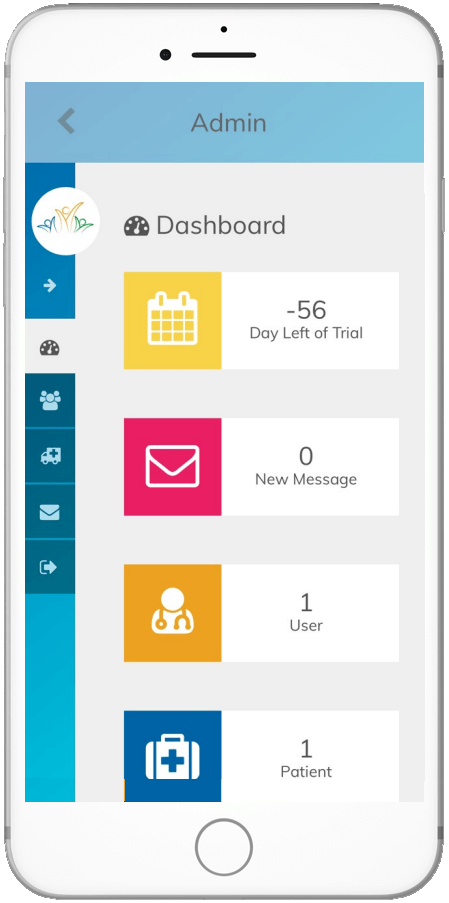 SMS (Text Notifications)
We understand that many family members of the loved ones in your care are mobile and use text messaging. So we have built in an SMS application that will send family members a text message each day after a status report has been submitted. Email notification also available.
Health Care Provider Access
Always Together app also gives access for health care providers (caseworkers) assigned to individual patients. Providers will be added from admin dashboard the same as family members.
Keep Your Family Always Together with Our Engagement App